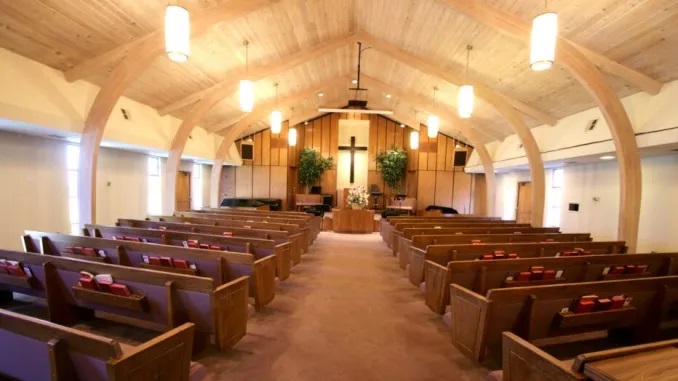 In Temecula, California, you'll find an abundance of churches. Some even call the area the "Bible Belt of Southern California." While there are many churches in the area, not all of them are committed to help you forge relationships with others who will help you grow in your Christian walk.
At Sunridge Church in Temecula, church leadership is dedicated to providing a place where people can not only grow in their relationship with Jesus, but also with others in the church. Specifically, the church has a vibrant Women's Ministry that helps women connect with each other through various Bible studies, groups, and events.
Bible Studies in Temecula for Women of All Ages and in All Stages of Life
One of the main ways that Sunridge church facilitates connection is through their Bible studies. Any woman in the community is welcome to join the studies offered by the church, and there are typically multiple studies going on at once. Women may choose to go through a study that focuses on a particular book of the Bible, or they may go through a book that focuses on a certain aspect of the Christian life, such as prayer or spiritual disciplines.
Women's Bible studies typically involve working through a workbook on your own during the week and then getting together in small groups one morning or one evening per week to discuss the material and what you learned during your personal study time. There is also time allotted to get to know the ladies in your group on a more personal level and to pray for one another.
Women's Groups at Sunridge Church
Sunridge Church also offers several groups for women in the church and the community to connect. For example, they host a Mothers of Preschoolers (MOPS) group, as well as a MOMSnext group, which is for women with school-aged children. These groups are designed to connect women in similar stages. Their meetings involve sharing a meal together, doing a craft, and listening to a speaker, all while their children are cared for on the church campus. Women are placed in small groups that meet together throughout the semester. They often arrange outside activities as well.
Special Events for Women at Sunridge Church
If a woman doesn't want to commit to joining a Bible study or a group that meets regularly, there are also occasional events at the church that she can attend and meet other women in the church. There are more casual events, such as game nights, hikes, and girls' nights out, as well as more formal events, such as an annual Christmas dessert. The church also hosts retreats and other events that involve bringing in special speakers for an evening.
All of these activities are designed to help women find their "tribe"—other women that can walk with them through life and offer support and encouragement. To learn more about the Women's Ministry at Sunridge Church in Temecula, visit the church's website.