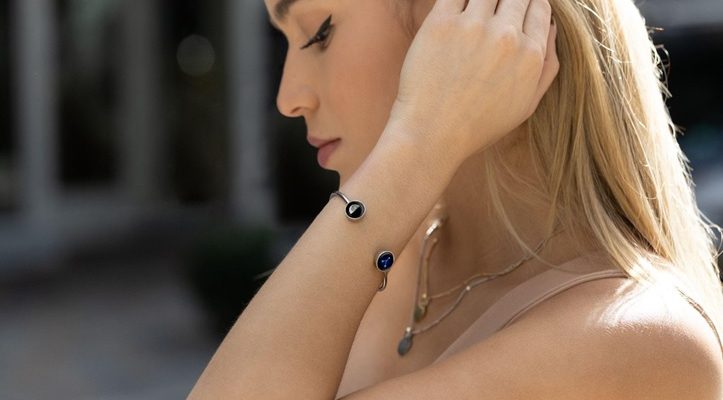 When it comes to bracelet trends for 2023, there are a few key looks and styles that are poised to take the fashion world by storm.
Here are some bracelet trends to watch for this year:
Stackable bracelets
Stackable bracelets have been gaining popularity recently. The idea is to layer multiple bracelets together for a layered and textured look. It can include simple and delicate bracelets or a combination of different textures and materials to create a unique look. Keep this trend in mind as you get a bracelet from Moonglow Jewelry.
Natural materials
Natural materials such as wood, shells, and stones will continue to be popular in 2023. These materials are not only eco-friendly, but they also give a more natural, organic look to the bracelet. They can be combined with other materials, such as gold, silver, or metal, to create a unique look. You can choose a moonstone bracelet made with natural materials for that special look.
Leather bracelets
Leather bracelets come in different styles, from simple and classic to more eclectic and modern. They can be worn alone or stacked with other bracelets for a layered look. They can be in natural colors or dyed in different hues, adding a pop of color to any outfit.
Chunky chain bracelets
Chunky chain bracelets are making a comeback in 2023, and an example is a beautiful moon bracelet. These bracelets are bold, oversized, and chunky, making a statement wherever they go. They can come in various materials, including gold, silver, and stainless steel, and can be dressed up or down depending on the occasion.
Charm bracelets
Charm bracelets have been a timeless classic. These bracelets will feature dainty charms and pendants, usually in gold or silver, that can be personalized with initials or symbols that have special meanings. They are perfect to wear layered with other bracelets or as standalone statement pieces. A gold cuff bracelet is a good option for charm bracelets.
Personalized bracelets
Personalized bracelets are customized with names, initials, dates, or special symbols, making them a unique and thoughtful gift. They can be made in different styles and materials, such as beads, leather, and chains, and can include engravings, charms, and other embellishments.
Beaded bracelets
Beaded bracelets will also be popular in 2023, offering a bohemian vibe and a more laid-back feel. They can come in various sizes, shapes, and colors and include wood, shells, and stones. A labradorite bead bracelet is perfect for layering with other bracelets and can be dressed up or down depending on the occasion.
Recycled materials
Sustainability will be a key focus in 2023, which also extends to jewelry. More and more people will look for bracelets made from recycled materials, such as repurposed vintage jewelry, to reduce their environmental impact.
Last words
By considering these trends for 2023, you can choose a bracelet that looks great, suits your personal style, and complements your existing wardrobe. With a wide variety of styles, materials, and personalization options, you can find the perfect bracelet that reflects your personality and makes a statement.