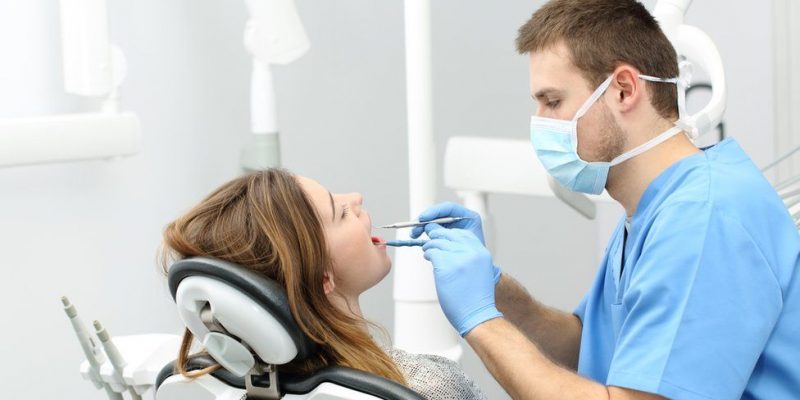 Artificial Intelligence (AI) has already reinforced its foothold in healthcare by offering several automated models, applications, and systems that function on machine learning principles and carry out different actions minus any human aid. Drones, new-age drug discoveries and robots are the modern era of AI-enabled systems that work into different sub-fields of the medical sector to give promising results.
In the same way, AI in dentistry is all set to play a major role in carrying out different tasks within the automated systems. Moreover, the scope of AI in dentistry is much more promising with the ability to integrate a greater number of functions to perform the most crucial tasks.
On that note, let's delve deeper into the scope of AI in dentistry.
Easy to schedule patient appointments
AI with virtual assistance is useful in scheduling patient appointments, while reducing the price of manual handling and improving productivity. It will also lessen the hassles faced by scheduling personnel and ensure that patient care does not suffer due to improper scheduling.
To train high-end AI applications like that, virtual assistance training details will be highly important from the beginning. After proper training, such automated applications or devices can be utilized to carry out different actions like assisting patients or scheduling appointments.
Improving patient interactions through chatbots
Chatbots that are made with the NLP based machine learning can hear, understand, and respond to human queries with the most suitable answers regarding dental care and treatment.
Answering the queries of patients before and after their appointments will bring down the time spent by clinical and scheduling staff in dealing with prescriptions, answering questions related to post-op care, recognizing emergencies, outlining the appointment details, and so on. As such, getting chatbots is one of the easiest ways to streamline the process of patient communication.
Detecting tooth problems with accuracy and speed
Detection of tooth decay by dental radiologists is one of the prime parts of the job. In order to do that, dentists need to look at dozens of dental imageries on a daily basis. Even then, searching for signs of damage and decay on at least three hundred surfaces is not easy.
Naturally, there is a chance that a dentist might miss out on those not-easy-to-read signs of tooth decay from multiple radiographs. As per tab32, this is where AI comes into the scene to highlight the possible problem areas on radiographs to reduce any chance of missing the signs of decay.
As the AI scans more radiographs, it keeps getting better at noticing the irregularities. Eventually, the rate of correct diagnoses becomes almost flawless.
The era of customized orthodontic with AI
AI-based customized orthodontic is the most talked about evolution in dentistry at the moment. AI is increasingly being used in different phases of orthodontics beginning from diagnosis, planning, treatment, to monitoring. Virtual models and 3D scans are helpful in the assessment of dental and craniofacial abnormalities.
In the advanced dental clinics, aligners are printed and treatment is personalized through 3D scans. These AI-conjugated dental aligners offer accurate treatment and reduce any chance of error in the treatment by pointing out the precise ways of moving the teeth and applying pressure.
The endnote
There are more areas of dentistry where AI has an immense scope. Moreover, AI is going to bring more advancements in the dental field by providing golden opportunities in the improvement of patient care and treatment. A dentist has to be familiar with this modern-day technology as the future of dentistry pretty much depends on it. The current innovations of AI in dentistry are only the beginning.