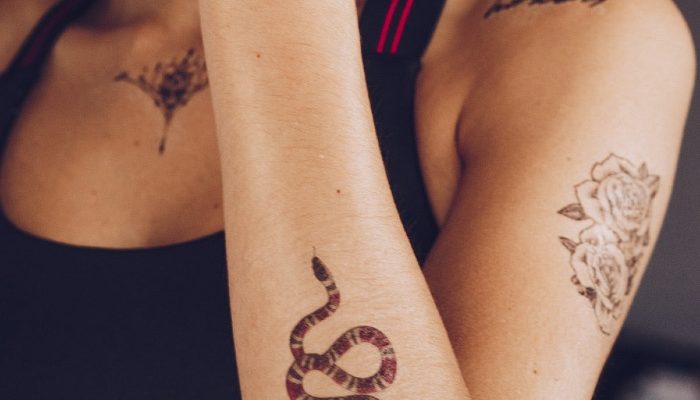 The number of people with tattoos continues to increase for both temporary and permanent tattoos. However, temporary tattoos are not the same as permanent tattoos. Most people are used to permanent tattoos that involve applying ink under the skin. They are, well, permanent and require a lifelong commitment.
However, if you don't prefer the piercing and the ink under the skin surface, you can go for the temporary option-temporary tattoos. In fact, temporary tattoos have become so popular that people do not prefer them to permanent ones. The great thing is that, like permanent ones, it is also possible to get beautiful temporary tattoos from numerous designs.
The following are reasons temporary tattoos are the best choice and why you should make your mark with them.
They Are Painless
The first assurance that custom temporary tattoos are great is that they don't cause pain. This is because they don't involve needles or piercing to get the ink under the skin. It may cause itching if applied on sensitive skin, but temporary tattoos are painless. You only need to clear the skin, press the paper on the skin, and you are good to go. Therefore, if you are pain intolerant and afraid of needles, you can start with temporary tattoos.
They Cost Less
Another benefit is that custom temporary tattoos cost less. You can buy unique designs like glow in the dark temporary tattoos for only $6-$9 from high-quality brands. Even better, you can buy the tattoos in bundles and spend less. In general, temporary tattoos are inexpensive compared to permanent ones.
No Side Effects
Another great thing about temporary tattoos is that they have no side effects. They are made from varnishes, resins, colorants, and polymers, making them safe for use, even by kids. However, they are not advised for people with skin conditions or sensitive skin since they can cause irritation or other issues.
Remember, permanent tattoos involve penetrating the skin, which can cause various health risks, including infections. Therefore, the fact that temporary tattoos do not involve penetrating the skin and using the ink makes them the best choice for adults and kids.
Does Not Last Long
You can get fake tattoos sleeves and remove them after some time. The tattoos are intended for temporary purposes so that they can last up to 14 days. However, the tattoo's longevity depends on the application and aftercare. Nonetheless, they are the perfect option if you only want to have the tattoo for a short period.
They Are Easy to Remove
Temporary tattoos are easy to remove. If you cannot wait for the tattoos to peel by themselves, you can remove them by applying oil or temporary tattoo remover and cleaning the skin. You can also use any alcohol-based product to remove it. This makes a sunflower tattoo and other choices better than permanent tattoos that stick to your skin permanently unless removed through laser removal, which is an expensive and painful procedure.
Bottom Line
The decision lies with you whether you want a permanent or temporary tattoo. However, here are reasons why getting a temporary tattoo may be the best option.