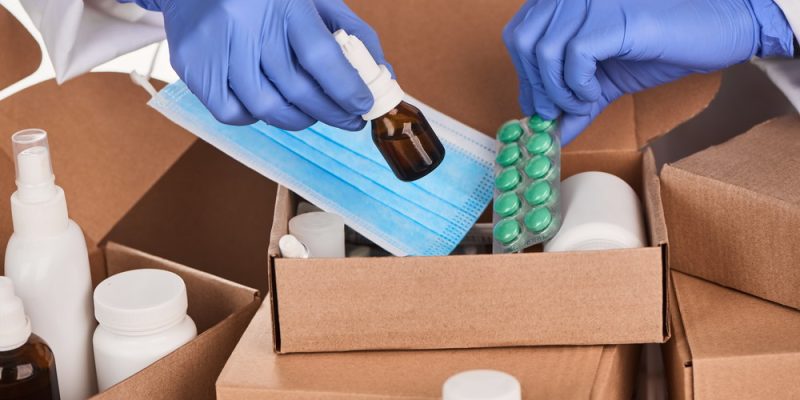 Medical facilities like hospitals, clinics, nursing homes, and doctor's offices have an ongoing requirement for reliable and cost-effective procurement of medical supplies. Establishing a relationship with a reputable wholesale medical supply distributorprovides access to the affordable, quality products necessary to deliver patient care. Applying prudent sourcing strategies enables healthcare supply chain managers to balance out cost control with obtaining safe, effective supplies from trustworthy partners.
Conduct Thorough Supplier Evaluations
The first step when it comes to looking for a wholesale medical supplies vendor is conducting due diligence on potential suppliers. Ask for evidence of things like licenses, certifications, quality standards compliance, liability insurance coverage, and third-party accreditations. Then review inspection records, product recall reports, and customer reviews to make surethere are satisfactory ratings and feedback.
Meeting with account management and customer service teams also helps to provide insights into a distributor's commitment to good customer service. Choose a supplier that is willing to customize their offerings based on the specific needs of your healthcare organization.
Leverage Group Purchasing Organizations
The experts over at Ebisu Supplies tell us that joining a group purchasing organization (GPO) is a fast-track to obtaining contract pricing from distributors of bulk wholesale medical supplies. GPOs aggregate purchase volume across member healthcare facilities so as to negotiate discounts with manufacturers and distributors. Thisultimately increases collective buying power and member access to discounted prices for commodity medical supplies used every day like exam gloves, needles, bandages, gowns, masks, etc.
GPO contractsbasically standardize pricing while meeting stringent quality criteria, enabling members to source products at lower costs. The administrative fees for group purchasing participation are typically offset by savings from contract pricing.
Consolidate Spend and Optimize Inventory
The average hospital purchases supplies and equipment from hundreds of vendors. Consolidating spend across fewer trusted wholesale medical supply partners reduces purchasing complexity and administrative costs while increasing buying leverage. Strategic vendors can also manage on-site inventory, setting par levels for replenishment based on recurring usage. This just-in-time model limits obsolescence and supports leaner supply chain practices.
Secure Private Label Supply Agreements
Sourcing quality medical supplies directly from manufacturers through private label agreements can significantly reduce costs compared to purchasing third-party branded alternatives with distributor markups. Private label products meet the same clinical and regulatory requirements as branded supplies and compete favorably with consumer-grade options.
Explore Alternative Financing Options
For major purchases, like capital medical equipment, surgical instruments, and large-scale medical supplies, alternative financing models can reduce upfront expenditure while increasing financial flexibility. Leasing or shared equipment arrangements allow healthcare organizations to limit their asset risk. Rental financing spreads payments over time without taking on loans or debt.
Some wholesale medical suppliers provide options like delayed payment terms or payment upon utilization rather than traditional 30-60 day terms. Analyze all payment and financing structures to select options providing the lowest total cost of ownership without overextending operational budgets. Consider setting up shell or holding companies to contain risk and segregate equipment financing from the healthcare entity.
Adopt a Data-Driven Approach
Implementing robust enterprise resource planning (ERP) and inventory optimization systems establishes the data foundation for strategically purchasing bulk wholesale medical supplies. Recording utilization rates, spend by supplier and product categories, and comparing costs for alternative products allows supply chain leaders to make evidence-based sourcing decisions.
Conclusion
Technology advancements are enabling healthcare supply chain officers to shift from reactive purchasing to proactive supply management focused on total delivered value. Artificial intelligence and real-time market data will expand visibility and tighten collaboration across interconnected networks of medical supply chain partners. Ultimately, digitization and data integration will transform reactive request-quote-order cycles into intelligent, automated procurement processes that improve quality, service, and affordability.