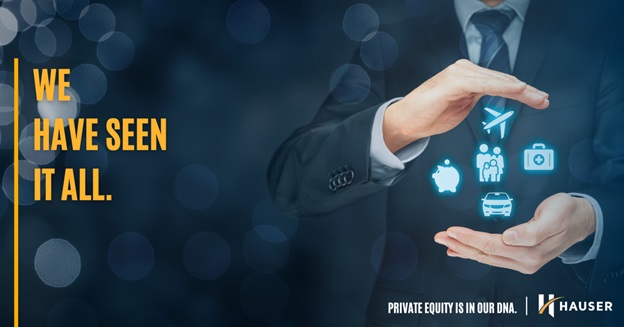 A private equity fund management and co-investment firm with headquarters in Cincinnati, Ohio, Hauser Private Equity also supports branch offices in Los Angeles, California, and Chicago, Illinois. Over the years, Hauser Private Equity has built its investment portfolio with a concerted focus on generating value by growing companies and enhancing returns.
For his part, Hauser Private Equity managing partner Mark Hauser credits the firm's emphasis on value creation with a significant recent achievement shared by nine of its leading fund managers. In October of 2021, the leading business magazine Inc. named these select Hauser-affiliated fund managers to its annual list of the "Top Founder-Friendly Investors" in the United States.
Speaking about the prestigious Inc. honor, Mark Hauser said, "These fund managers emphasize the importance of operational expertise to value creation. and partner with key leaders focused on long-term partnerships and flexible solutions to growth." In his estimation, this focus provides Hauser Private Equity partner companies and their founders with an exceptional degree of support.
Inc. Media editor-in-chief Scott Omelianuk echoes many of Hauser's core principles when describing the essential criteria for inclusion on the Inc. "Top Founder-Friendly Investors" list. "Supporting an entrepreneur's vision and driving growth is more than just a financial investment," he said. "It's about building a relationship and supporting the founders beyond that initial year. These private equity firms treat the founders like partners."
On its 2021 "Top Founder-Friendly Investors" list, Inc. welcomed North Castle Partners, New Mainstream Capital, Clearlake Capital, Guardian Capital Partners, Palladium Equity Partners, Revolution, ZMC Zelnick Media Capital, Revelstoke Capital Partners, and Shore Capital Partners. All of these fund managers have prominent places in Hauser Private Equity's value-add portfolio of firms.
While providing critical funding, Hauser Private Equity leverages the knowledge and skill of dedicated industry experts to expand the horizons of founder-lead businesses. Simon Bachleda, co-founder and managing partner of Revelstoke Capital Partners, says, "We pride ourselves on being service-oriented partners to our management teams and fostering a culture of high-urgency value creation – this combination has resulted in Revelstoke completing 112 investments in the past eight years, most of which have been with founder-led businesses."
Joining Revelstoke on the Inc. list, Shore Capital Partners has an established history as a founder-friendly investor. "We are honored to be recognized as a founder-friendly investor again by Inc.," said Shore Capital Partners managing partner Justin Ishbia. "It is a proof point that we are delivering on our vision to be the first choice for founders and executives seeking a partner for growth."
The complete Inc. "Top Founder-Friendly Investors" list appeared in the October 2021 issue of Inc. magazine, which first hit newsstands on October 5, 2021. In addition to its print publication, the list is also available online through the official Inc. website at https://www.inc.com/founder-friendly-investors.