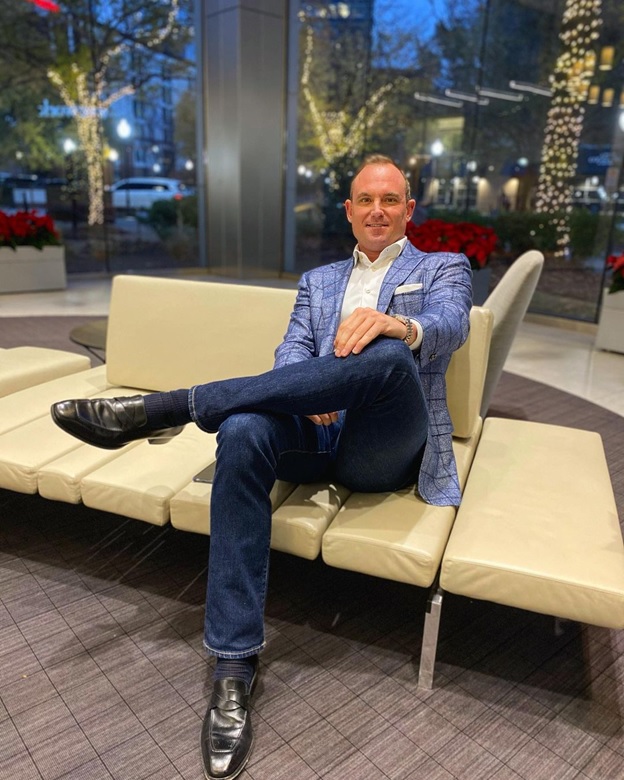 M Patrick Carroll always uses winning strategies to further the growth of his real estate investment firm, CARROLL. In recent years, he created a multi-year expansion strategy designed to add to his holdings of over 28,000 housing units in the southeastern states. This strategy pushes M Patrick Carroll and CARROLL's journey westward and brings a partner on board, GFH Financial Group.
Together, these companies will enter lucrative real estate markets and make smart investments that promise great returns. Their first foray into this joint venture started in the Las Vegas property market, although that move was not taken lightly. Years of planning went into landing there, resulting in the acquisition of their first two multi-family communities in Nevada.
Multi-Year Expansion Strategy Continues with Real Estate
Guiding the move to Las Vegas is the multi-year expansion strategy created by M Patrick Carroll. This strategy centers around the identification of markets that allow varied investment strategies.
Above all else, he wanted to find markets that allow for both short- and long-term growth, so he can make CARROLL a leader in the multi-family investment world. Although they keep their motivations close to the vest, GFH Financial Group likely has similar goals, making them a great partner in this journey.
Las Vegas Real Estate Market Expansion Likely in Coming Years
With a look at the real estate market stats for Las Vegas, it's clear how M Patrick Carroll landed on this region as the starting point for the expansion. For starters, the population in the area has grown by over 300,000 residents in a short 10-year period. On top of that, the strong population growth has resulted in occupancy rates sitting in the 96% range.
The rental market remains strong as well, with over 90% of renters paying their bills on time and in full every month. Even with the challenges of 2020, their rent payment stats didn't change, making it a relatively safe market for investors.
As the population grows, rental rates are increasing in kind. In fact, across the past 12 months, the rental rate jumped up 21%, sending investment firms racing to Las Vegas. Altogether, they've spent more than $140 billion on multi-family properties in the past year. Of that, $200 million comes from M Patrick Carroll and his partners for two key apartment communities.
Purchase of Two Apartment Communities Kickstarts LV Acquisitions
By pooling their assets, M Patrick Carroll and GFH Financial Group purchased both Emerald Springs and The Meadows. Across these two multi-family communities, they now own over 800 units, all of which boast the popular garden-style layout.
With their location in welcoming suburban neighborhoods, they have a low-key aesthetic while offering easy commutes to work and school. As a final selling point, both communities come with excellent amenities, including swimming pools, fitness centers, and clubhouses.
As these well-equipped apartment buildings win the partners big returns, real estate expert M Patrick Carroll and his crew will undoubtedly add even more multi-family properties to their holdings. From there, it's only a matter of time before they expand to the Pacific Northwest, Arizona, and beyond.