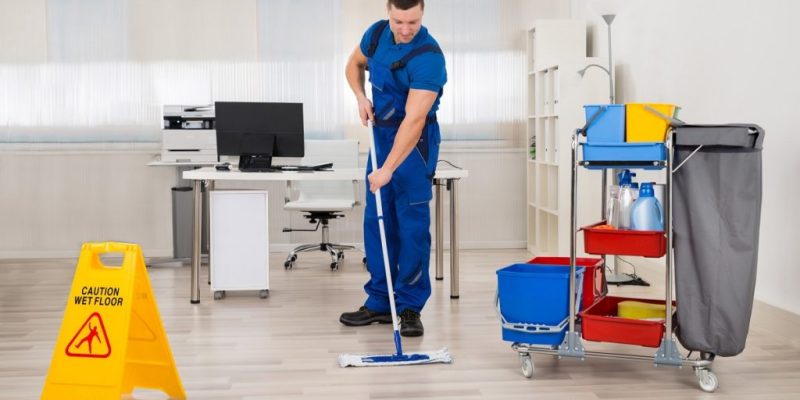 Choosing the right cleaning service for your business can make or break your office environment. There are a few important questions to ask before you choose one.
Start by asking about their hiring process. A quality company will thoroughly vet their employees and use background checks to ensure they are responsible.
1. Experience
As you look for nearby janitorial services, pay attention to their experience. It's important that your janitorial service has the knowledge and understanding of your type of workplace. For instance, cleaning an office is very different from cleaning a restaurant, retail store, or warehouse. Choosing a company that has experience in your industry will ensure they are familiar with the procedures and equipment you use.
In addition to understanding your needs, a great office cleaning company should be able to work around your schedule. Find out if they have the ability to clean your space at your required time, whether that's overnight or during the day. You also want to ask about their janitorial standards and what they do during a typical cleaning.
Another way to determine a company's quality of service is by looking at their customer reviews and testimonials. Ideally, you should find a list of these on their website. If they don't have a list, you can always perform a simple Google search to see what other customers have had to say about the company.
Once you've narrowed down your options, request a quote from each of the companies on your shortlist. This will give you a good idea of their rates and how they fit into your budget.
2. Reputation
The reputation of a cleaning company is an important factor to consider. You want to hire a company that is known for providing high-quality work and customer service. A good way to check a cleaning company's reputation is to look for online reviews and testimonials. You can also ask other business owners in your area about which companies they use for their office and business cleaning needs.
As you begin to narrow down your choices, make sure that the cleaning company you are considering is licensed and insured. The last thing you want is to be held liable for any damages or injuries that occur during the cleaning process. Make sure that the company you choose has liability insurance and workers' compensation.
Before making a final decision, be sure to read through their contract and determine whether they have any hidden fees or charges. Typically, cleaning companies will require you to sign a contract for a certain period of time. If you are unsure about the contract, consider asking for a trial period or going with a company that offers a monthly subscription.
Finally, be sure to ask your new cleaning company about their previous experience with the type of workspace you have. For instance, some cleaning companies will only clean medical facilities, while others may only work with offices of a certain size. This will help you understand if the company is a good fit for your workplace.
You should also discuss your main goals for working with the cleaning company. For example, many businesses hope to see a positive impact on employee morale and productivity. If you share this information with your new cleaners, they can provide feedback on whether their services are effective or not.
3. Rates
When choosing the right office cleaning service, you want to find one that fits your budget. You should ask each cleaning company what their fees are for services and be sure that they fit within your budget. It's also important to consider what types of insurance they have. If something happens during a cleaning service, like a cleaner accidentally backing into a desk and breaking a computer, you'll need to make sure that they have professional liability insurance to cover any damages.
It's also a good idea to find out what type of cleaning products they use. Some companies may use harsh chemicals while others may use eco-friendly options. If you have a preference, be sure to mention it to each company. Also, be sure to find out if they have a quality assurance process. This will help ensure that they meet cleaning standards and offer a high-quality service.
Another thing to keep in mind is how much the company pays their employees. You want to find a company that pays their employees a good salary so they can afford to work full-time and provide a quality service. A low-wage company is likely to cut corners and provide a lower quality of service.
It's also a good idea to ask for references from past or current clients. You can then call these clients and ask about their experiences with the company. This is a great way to get a first-hand look at how a cleaning service works and what its customers think of it. If a company has lots of positive reviews, this is a good sign that they are a trustworthy and reliable office cleaning service.
4. Insurance
When choosing the right office cleaning service for your business, it's important to find one that is insured. Having commercial general liability and workers' compensation insurance is the minimum requirement. In addition, you should look for additional insurance coverage such as commercial property insurance and cyber insurance. These types of policies can help cover costs related to lost or damaged equipment, cleaning supplies, and more.
If you're unsure about the insurance coverage of an office cleaning service, ask them to provide proof of their insurance. You can also check their insurance status with reputable rating companies like A.M. Best and the state's department of insurance to ensure they have the proper coverage. Additionally, it's a good idea to ask other business owners about their experiences with office cleaning services in your area.
You want to find a company that has experience and expertise in the type of space you have. For example, if you have an office with hardwood floors, make sure they have the appropriate knowledge and equipment to clean them properly. Also, ask about their cleaning methods and products. For instance, some companies use harsh chemicals while others use environmentally friendly cleaning products. You also want to know if they offer one-time deep cleanings or if they have a recurring service option.
5. Customer Service
Before hiring a commercial cleaning company, you need to ask a few questions to ensure that they are a good fit for your business. Find out what types of businesses they usually clean and if they are available for the times you need them. You can also ask about their cleaning methods and see what type of chemicals they use. It is important to choose a company that uses eco-friendly products, as these are safer for your employees and customers.
Another question to ask is what their communication policies are. You want to be able to contact your cleaners if you have any issues or need to cancel your cleaning appointment. Additionally, you should find out how quickly they respond to emails and phone calls. This can give you a good idea of how responsive they will be when it comes to your cleaning needs.
When you interview a cleaning service, make sure to ask about their pricing and rates. Some companies may offer low prices, but this can be a sign that they cut corners or don't have the experience necessary to provide quality services. Ask each candidate to provide a list of clients they've worked with in the past, and then take the time to call them and ask about their experiences.
Finding the right office cleaning service for your business can be a challenge, but it's important to do your research before making a decision. By taking the time to find a reputable, experienced company, you can be sure that your business will stay clean and germ-free while you focus on what matters most.