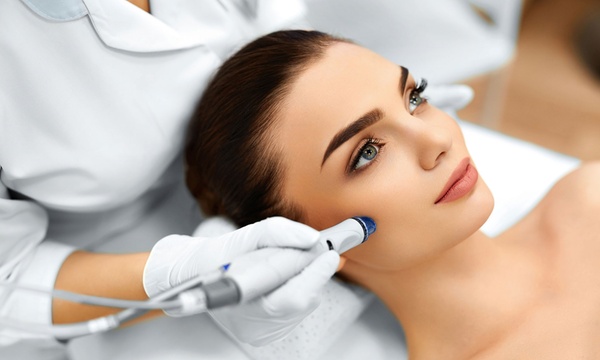 Vanity, as well as the pursuit of looking younger and good, are ever-present elements in the lives of most individuals. The practices of aesthetics have been there for many years, and you can trace them back to the days of pharaohs.
Like painters creating portraits, the work of aestheticians is also art on its own. Rather than using canvas and oil paint, aestheticians let their creativities and work shine through by offering restorative as well as relaxing treatments, which improve the self-image and confidence of clients.
Before, aestheticians had limited resources to work with. But today, modern aestheticians can choose from many options of treatment. Advancements in technology and new scientific innovations are common, with the greatest leaps made in two main fields, including cosmetic lasers and medical aesthetics.
For experts looking to buy cosmetic lasers for their practice, the following are tips from experts at Sentient Lasers to help them make the right choice:
1.  Consider Laser Specifications
Based on your hospital or clinic practices, you might need to consider lasers, which are the versatility for maximizing the treatment options you offer.
You can use some lasers for both medical and cosmetic purposes. Cosmetic treatment services allow patients to achieve the look they want through lasers, whereas medical treatments focus on improving the general health of the patients' skin.
2.  Prioritize the Type Treatment or Procedure
Not every cosmetic procedure is created the same. Some of them are best suited for a specific cosmetic procedure. A multi-platform laser is cost-effective, though some of them lack efficacy when it comes to treatment.
For instance, if you buy multi-platform devices, which provide skin resurfacing and excellent photofacial results, you might find that hair removal treatment is not as good as YAG laser or Alexandrite. That is because different wavelengths are specifically made for different treatment procedures.
3 Research Different Manufacturers
As far as buying cosmetic lasers is concerned, some laser manufacturers might be intimidating. After gaining familiarity and comfort with a certain laser and carrying out the right research, knowing more about different manufacturers and their lasers can be helpful.
You shouldn't necessarily base your decision on the size of the manufacturing company. Rather, you need to determine the quality and stability of lasers manufacturers provide.
4. Put the Existing Patients into Consideration
Existing patients are basically a built-in supply chain when it comes to laser practices. Considering their needs must be one of the first-line approaches for every experienced dermatologist or aesthetician looking to buy cosmetic lasers. As an aesthetician, this will also help you determine which kind of cosmetic laser you need to buy to meet patients' requirements.
Some patients are looking to have their fair and old skin fixed, whereas others might want to look young and have their tattoos removed. So you might want to consider this and the demographics of your patients in order to know the type of cosmetic laser to buy.
Final Touches!
Cosmetic lasers usually pay for themselves faster. But most individuals end up making the mistake of setting a low budget for laser equipment. In order to avoid inconveniences after investing in a laser, ensure you spend time researching for quality equipment and considering the need of your patients.