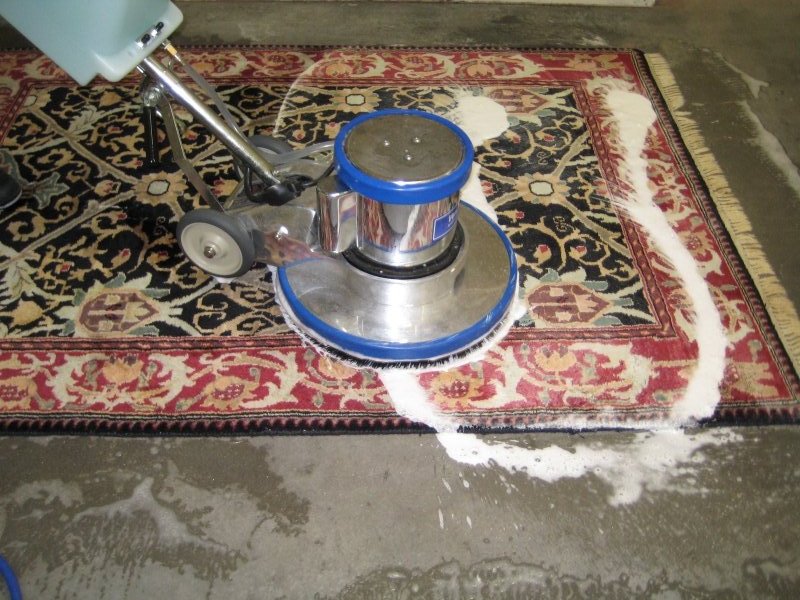 People use rugs to decorate their floors and enhance the aesthetic appeal of their home. Rugs also provide feet with cushion and comfort, especially in cooler temperatures. Through their wide variety of materials and designs, rugs provide these benefits across an equally diverse range of prices.
Regardless of the rugs you select,  you should know how to maintain and clean your rugs to preserve their appearance and extend their lifespan. Regular vacuuming prevents a buildup of dust and dirt that can cause increased wear and shorten the life of your rug. Spills, pet urine, and other accidents occur from time to time, and the proper methods should be used when cleaning. Basic rug cleanup can be done with home solutions, but the knowledge and experience of a professional rug cleaning service are recommended once every year or two.
Estimating Rug Cleaning Cost
To protect the investment you have made in your rug, you should have your rug professionally cleaned regularly. The frequency of this depends on factors like wear, environment, and pets. When it is time for a professional cleaning, several variables will affect the cost.
Size of the Rug – The rug size is the main factor in determining price. The rug repair and cleaning service will generally charge you per square foot. So, the larger the rug, the higher the cost.
Material – The material of the rug also plays a role in assessing cleanup costs. Wool or silken rug cleanup may cost you more than cleaning a rug made of microfiber or synthetic material.
Condition – The price will also be affected by the condition of your rug. Cleaning a lightly soiled rug will cost you less than a rug that is deeply stained and full of dust.
Method of Cleanup – Rug cleaning companies offer various cleaning methods. Some will cost more than others.
Additional Factors – If your rug has been affected by cat or dog urine and you want it completely sanitized, that will add to the overall cleaning cost. Rugs that require repair in addition to cleaning will result in higher prices as well.
With all these factors in mind, on average, you may have to pay anything between $1.50 and $7.12 per sq. ft. for cleanup services.
How to Reduce Cleaning Costs?
You should clean your rug at home using a vacuum regularly – generally, vacuum once each week for every person living in the home. This ensures the rug does not remain dusty, and it removes undesired allergens from the fibers. While getting the rug professionally cleaned is still necessary, periodic vacuuming will help maintain its cleanliness and reduce the need for deeper cleanings by the cleaning service.
Hiring the Best Rug Cleanup Company Is Important
You want to hire a company that is known for its knowledge and years of experience cleaning all types of rugs. If you are looking for high quality, professional rug cleaning services, contact S&S Rug Cleaners. To learn more about their rug cleaning and repair services, call (404) 355-2126.