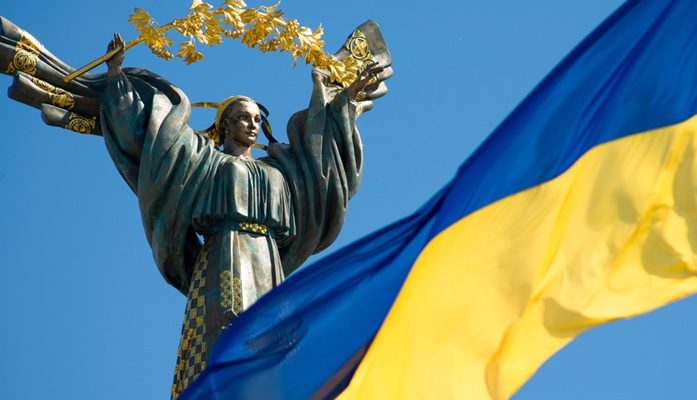 Steel and metallurgical enterprise Metinvest Group, owned by billionaire businessman and philanthropist Rinat Akhmetov, has recently allocated 2.8 million hryvnia (about $75,800) to provide housing to more than 3,500 Ukrainians who've been displaced by the ongoing war with Russia.
Since the earliest days of the war last year, Metinvest Group has been furnishing constant, systematic assistance for both Ukrainian civilians and the country's defensive forces. For those who have been forced to leave their homes due to Russia's invasion, Metinvest Group has set up shelters in the communities of Dnipropetrovsk and Kirovohrad.
According to reports from the GMK Center, a think tank and consulting company with a focus on industrial sectors and based in Ukraine,  this most recent allocation has been used to repair premises in Petrivska, Lozuvatska, Gleyuvatska, Shirokivska, Karpivka, and Novolativka communities, as well as to purchase beds, household items, and other essential appliances.
The Petrivska community has been chosen because it's home to the largest number of displaced people. More than 1,500 Ukrainians, primarily women, children, and people of retirement age, were forced to relocate there when their hometowns were taken over and/or destroyed by Russian forces.
Although the number of people seeking shelter there has fallen since Ukrainian troops reclaimed the formerly occupied territory of Kherson, many chose to remain. Metinvest quickly stepped in to help the community with basics such as folding beds, mattresses, showers, lighting, and household appliances.
The Saving Lives Humanitarian Aid Project
The funding used in Metinvest Group's latest activities has been made available as part of the company's Saving Lives humanitarian aid project, which is being led by Rinat Akhmetov.
Through this project, territorial communities have received more than 21,600 food kits, which Metinvest Group procures and distributes in coordination with the Rinat Akhmetov Foundation. These packages have mostly been allocated to socially vulnerable citizens, large families, single mothers, children with disabilities, and displaced people affected by the war.
In a recent press release published by GMK Center, Dmytro Shevchyk, CEO of Central Mining, said, "We cooperated with communities even before the war, so we quickly agree on cooperation, analyze the situation, and act quickly. Because we understand: The lives of Ukrainians who find themselves in trouble depending on our decisions.
"Today, our social projects have gone beyond the traditional social partnership program. We will continue to work and expand the geography of aid as much as it will be necessary."
More Than 3.1 Billion Hryvnia Allocated to Date
Earlier this year, it was announced that Metinvest Group had allocated more than 3.1 billion hryvnia to various projects in the first 12 months of the war in Ukraine.
These projects have been of critical importance, helping relocate displaced individuals, providing the Armed Forces of Ukraine with critical equipment, powering entire regions that had been knocked offline by targeted attacks on infrastructure, and ensuring that no civilian goes hungry because of the war.
"The year 2022 provided a serious set of challenges for Metinvest and Ukraine. For both the group and the country, overcoming these challenges will require working together toward a single goal: victory. We have proven time and time again that steelmakers can be relied upon in difficult times and that Metinvest can be a pillar of support for Ukraine," Metinvest Group CEO Yuriy Ryzhenkov said in a statement published on the one-year anniversary of the invasion.
A 'Pillar of Support' for Ukraine
Since Russia launched its full-scale invasion, in addition to providing humanitarian assistance, Rinat Akhmetov's Metinvest Group has become one of the biggest suppliers of equipment to the Armed Forces of Ukraine through its Steel Front initiative under which defensive forces have received more than 25,000 helmets and 150,000 bulletproof vests from the metallurgical enterprise.
"We are continuing to work wherever possible, filling national and regional budgets, paying taxes, and providing people with jobs. We support the Ukrainian army as part of Rinat Akhmetov's Steel Front," Ryzhenkov said in his statement. "The group has also launched the Saving Lives humanitarian project, which helped hundreds of thousands of Ukrainians receive essential items, medicines, and food packages," he added.
More recently, Rinat Akhmetov launched the Heart of Azovstal charitable project and allocated 1 billion hryvnia in funding from the transfer of FC Shakhtar Donetsk player Mykhailo Mudryk to the English Premier League club Chelsea FC. Heart of Azovstal provides support for Mariupol's defenders and family members of those who were killed, captured, or went missing.