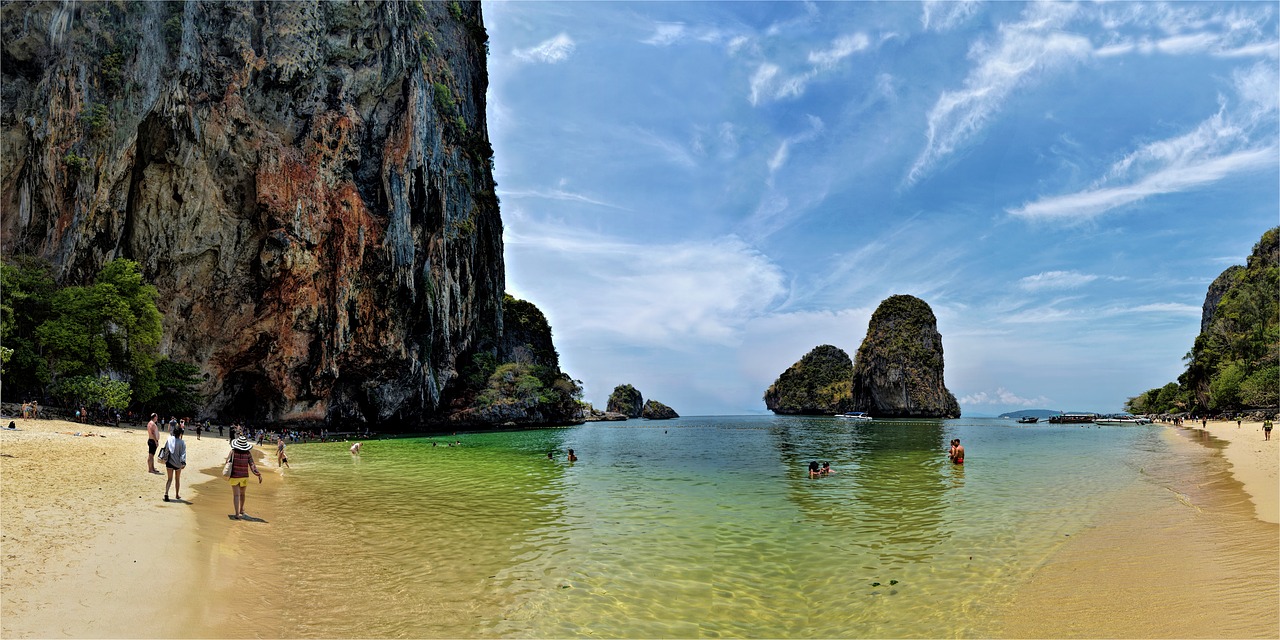 If you are looking for a holiday in a beautiful tropical paradise, then Krabi in Thailand is the perfect destination, and Ao Nang is one of the best places to stay in for your trip. There is a wide variety of different types of accommodation available, and its central location makes it the perfect choice to stay, so you have access to the many attractions in the area. If you are heading to Krabi on holiday, then below is a guide to what is on offer in Ao Nang regards accommodation, places to eat and drink, and well as things to do in the area.
Hotels In Ao Nang
Ao Nang has a lot of different hotels, resorts, and guesthouses that you can stay in when visiting, with a variety of qualities from two and three-star, up to 5-star hotels. No matter what amenities you want in a hotel, or what your budget is, there is something for everyone in Ao Nang. The hotels in Ao Nang beach, Krabi, will offer you beautiful views of the coast and are centrally located, so there is plenty of bars, restaurants, and entertainment on your doorstep.
The Perfect Place To Base Yourself
There is a lot to see and do when you visit Krabi and staying in Ao Nang has the advantage that you are in a central location to everything that is on offer around you. Whether you wish to see the fossil beach, take a tour of the islands, see some of the wildlife, or do something a little more adrenaline-fuelled, there are plenty of things to see and do when you are here. You are also only a short drive away from a lot of the attractions, and the airport is a short 30-minute drive away.
The Nightlife
After you have had an action-packed day, there are plenty of places to unwind and have fun in Ao Nang when you are staying there. There is a wide variety of high-quality restaurants from which you can choose, and plenty of bars that offer patrons live music and other entertainment. If you are looking to dance in a club till the sun comes up, you may be disappointed, but there are some clubs in Krabi town which is about a 35-minute drive away.
Krabi has plenty of offer tourists that are visiting, and Ao Nang is the perfect place to base yourself for the duration of your stay. Do plenty of research before you book your trip on websites such as Trip Advisor, and you can help to ensure that you have a wonderful time when visiting Krabi that is packed full of fantastic memories.