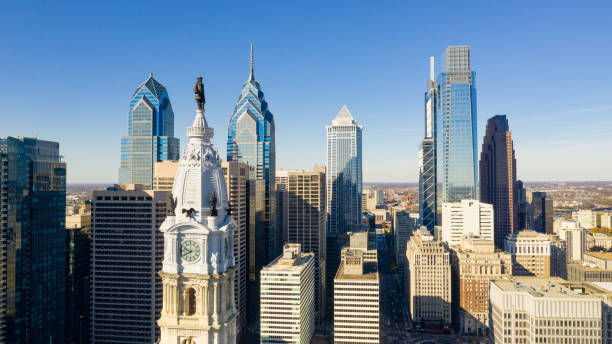 It is no secret that this global pandemic has had a damaging impact on our lives. From business and the economy to personal living, there is no telling when things might return to normal. In the meantime, we still need to make money, so closing for prolonged periods is not necessarily an option.
The only way to carry on business is by providing a disinfected environment for staff and customers. COVID19 disinfection and sanitation from companies like Germ Hero leave your building sanitized and protected from illness-causing germs.Philadelphia hot spots like Bud & Marilyn's and Assembly Rooftop Lounge host a bounty of guests regularly.
As popular local hangouts, bars, and restaurants like Vedge and Zahav are responsible for protecting both their staff and clientele. However, amid the pandemic, the city of Philadelphia is considering implementing COVID restrictions, thanks to a plethora of new cases. As Pennsylvania enters their most dangerous phase of COVID, disinfection, and sanitation services are vital for keeping the economy rolling.
Philadelphia Restrictions and COVID Safe Solutions
Many of the COVID restrictions enacted earlier in the yearhave officially been lifted. For instance, bar seating is allowed as long as patrons distance themselves 6-feet from one another. Patrons are also allowed to dine in groups of four. The downside is that Philadelphia health experts project widespread infection with more people being hospitalized each day.
With a desire to change the virus's trajectory, several public restrictions are being considered for the Philly area. As a business owner, remaining up to date on news and restrictions can ultimately help keep your business afloat.
Social distancing and mask-wearing is the new norm. However, this is not enough to keep one safe from illness when exposed to an environment that is not sanitized. COVID can live on various surfaces for up to three days. When you run a bar or restaurant, there is nothing but surfaces as far as the eye can see. From tabletops to the bar, glasses, flatware, and the floor, the commercial disinfection process focuses on the thorough disinfection of these elements and touchpoints.
Commercial Disinfection Service Near Me
That state of Pennsylvania is currently seeing a rapidly growing number of COVID cases.The total number of cases this year equates to 248K! Philly health officials say lockdown is on the table, and businesses must get ahead of it. School closings are on the horizon, which means so too are business shutdowns.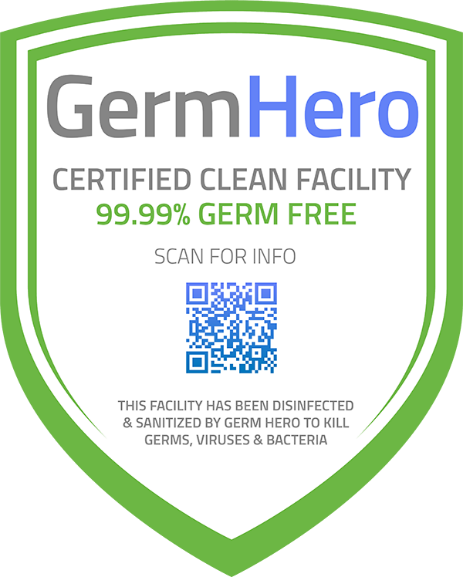 If permitted to remain open with restrictions in place, regularly scheduled disinfection is an absolute must. At Germ Hero, regular sanitizing also gets you Germ Hero Verified. Hence, staff and customers are aware of your concern for their health.Staff and customer safety are paramount to running a successful business these days. Therefore, sanitation after COVID 19 and continuously is crucial.
If you are looking for COVID disinfection services in the Philadelphia area, look no further than the experts at Germ Hero. At Germ Hero, we take disinfection and sanitizing seriously. With state-of-the-art technology and EPA-certified, internally tested sanitizer – nothing beats our commercial disinfection service. Using electrostatic spraying, we eliminate 99% of germs, bacteria, and harmful pathogens; most importantly, our disinfectants annihilate any Coronavirus traces.
Contact Germ Hero Today for a Free Consultation
Germ Hero is proud to offer home and business disinfection services to the Philadelphia area. Stay ahead of the virus with business sanitizing for your building. From the floor to the ceiling, Germ Hero eliminates potential health risks before they even have a chance at infecting bystanders. With affordable pricingand flexible scheduling, we strive to leave a sanitized space wherever we go, be it early morning or late at night.
Disinfection is our passion. We cannot wait to sanitize your home or business so you can welcome customers and staff for years to come. Contact us today. Together we will come up with a disinfection plan that suits your unique needs.
Contact Us                           

Live Chat – 1-800-497-1488
Philadelphia– 267-900-4376