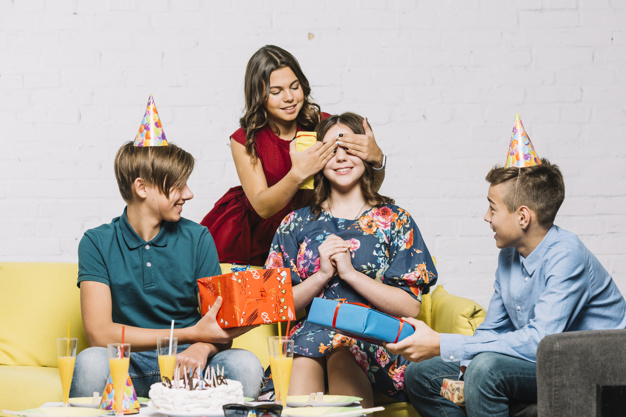 We all have those few friends and family members that we hold very dearly, and there is never a doubt in that fact that we want to love and cherish every occasion of our lives with them. What's the best way of doing that? By getting gifts and things that symbolize our affection for them. However, many people are very indecisive and can't figure out the perfect gift they could get for someone.
There's something that's even more troublesome than indecisiveness, and that's having friends and family members who are hard to please.  A lot of people out there don't immediately appreciate the presents that you get for them, which always puts you in a place of self-doubt. The next thing you know, you can't decide on the perfect thing to get for them.
Gifts for Her
Women always get excited at the thought of getting gifts and surprises more than men. But women are also way harder to please because it's still hard to tell what they want, and most women don't speak upfront and ask, they usually expect the other party to know better. But don't worry because below are a few great gifts from some of the best brands you can get for her.
Preserved Flowers by Venus ET Fleur
This is a hot new trend, and people are going crazy over it. These are preserved roses and flowers that last for about a whole year. What makes them stand out is that they have a vast variety of colors and packaging, making them worth purchasing. If you can't decide over a dress or a piece of jewelry, then go for the easiest and yet the most elegant option, preserved roses!
Lotions and Scents by Bath & Body Work
Gift hampers from Bath and Body Works can never fail because it's one of the best brands making scents for her. Their products have long-lasting fragrances, and the quantity of their perfumes at the prices that they are available is just another plus one. Women who love smelling good at all times have this brand as their go-to companion, so don't even think twice and grab a pair of lotion and mist for your beloved.
Armans Fine Jewelry
Wanting to tie the knot or get something extravagant for her? Get her some gorgeous diamond wear and other exquisite jewelry pieces from Armans. Visit their social media profiles for reviews and types of products. They are now shipping worldwide, so get that perfect ring to leave her astonished.
Gifts for Him
While not all men are fussy or have high expectations, some men still love being cherished the way they love their loved ones. Some men also have their bars high and expect classy gifts on special occasions. So don't worry because here are some best brands selling gifts for men that they'll love.
Colognes and Perfumes From Perfum.com
This website has been functional for over two decades now, and they deal with worldwide brands selling perfumes for men. So if your guy has that signature scent that he loves, well now you can get it delivered at your doorstep. From Versace to Dior, this site has it all. The best part is that if you're living far away from him, you can get it delivered to his address on the special date and Ta-da!
Classy Outfits From Top-ranked Brands
A lot of men out there spend their extra savings on expensive brands just because they're that obsessed with dressing up with class. So if your man is one of that kind, get him a good outfit from the top-ranked best brands out there. Some of the most famous names are Ralph Lauren, Hugo Boss, Tom Ford.
Watches From Best Brands
Since men don't have many options in jewelry and other accessories, their best companion is an excellent sleek looking watch. Barely any men go out without a watch in their hand, so don't worry about them not using it because they will. Many men have it as their hobby to collect watches, and they save the expansive branded ones for special occasions. So get your man a watch that compliments his style, and you're good to go for the special day. These days technology has made life easier, as smartwatches have taken over, even though it doesn't beat the class of an elegant dial, smartwatches are still an excellent option for your tech geek brother, best friend or boyfriend.
Gifts and Culture
Even though many people don't believe in materialistic things, gifts are something that makes a special occasion worth remembering. Birthdays, anniversaries, or the annual parent's day, people automatically think about gifts first when they hear about such events approaching. They expect gifts, and they also make that extra effort to get the perfect thing for their beloved. The gift culture has existed for ages, and it keeps evolving. You can get the smallest and the most subtle gift for someone, and they would always remember you for that one gesture and effort that you made for them to make them smile.