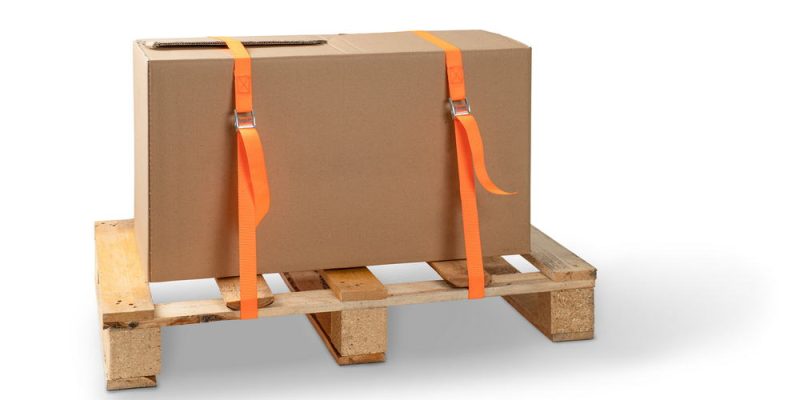 The cargo securement industry offers plenty of options for securing the cargo to trucks, trailers, etc. The two most popular options are arguably the ratchet strap and cam strap. Both types of straps have their pros and cons. The question this post will answer is whether cam straps are a good replacement for ratchet straps.
Answering the question requires understanding how the straps work and what their main uses are. Nailing that down should make clear when cam straps are and are not appropriate replacements.
More About the Cam Strap
The makers of the Rollercam tie-down straps explain that the cam strap is a tiedown that combines a webbing strap with a stainless-steel buckle whose main feature is a cam that allows the strap to move through the buckle with very little friction. The buckle itself secures the strap in place using the same principle as a cinch buckle.
More About the Ratchet Strap
The ratchet strap is similar to the cam strap in principle. Its two main differences are the ratcheting buckle and the width of the strap. Let us start with the buckle.
A ratchet strap is so named because the buckle has a built-in ratchet system for tightening things down. You thread the strap through the buckle and pull until it feels snug. Then you use the ratchet to gradually tighten until you reach the desired tension.
In terms of strap width, ratchet straps tend to be wider and made of a more heavy-duty webbing material. This is with purpose. Ratchet straps are intended for much heavier loads. Flatbed truck drivers use them to secure all sorts of cargo to their trailers. The only thing stronger for heavy-duty loads are chains.
When Cam Straps Are a Good Replacement
Ratchet straps tend to be big and bulky. So right off the bat, it is worth looking for a replacement tiedown when you don't need such a heavy-duty strap. Cam straps are more suitable for lighter loads not requiring nearly as much force to keep secure.
A cam strap is also an adequate replacement when cargo is contained within a closed environment. For example, cargo in the back of a pickup truck is less likely to shift or fall out. Provided the load is not too heavy, cam straps are probably appropriate.
Cam Straps for Other Purposes
One of the great things about cam straps is that they are so versatile. Their usefulness is not limited to tying cargo down. Campers and overlanders know this all too well. They use their cam straps for all sorts of alternative purposes.
Imagine replacing the ropes on a tent or tarp with cam straps. With no more knots to tie, securing a tent or tarp is as easy as tugging gently on a strap. That is not the half of it, though. Cam straps are less likely to come loose in bad weather.
A couple of cam straps combined and strung between two trees make a fantastic laundry line. Combine a cam strap and a knapsack and you instantly have a way to hang excess food up in a tree so that bears don't get it. If you are going white-water rafting, a couple of cam straps will help keep your spare oars secure.
The possibilities are virtually endless. Note that for all these alternate uses, ratchet straps would be completely inappropriate. Ratchet straps pretty much have one purpose: cargo securement. They do that very well. However, if you don't need the heavy load capacity of a typical ratchet strap, consider going with cam straps instead.