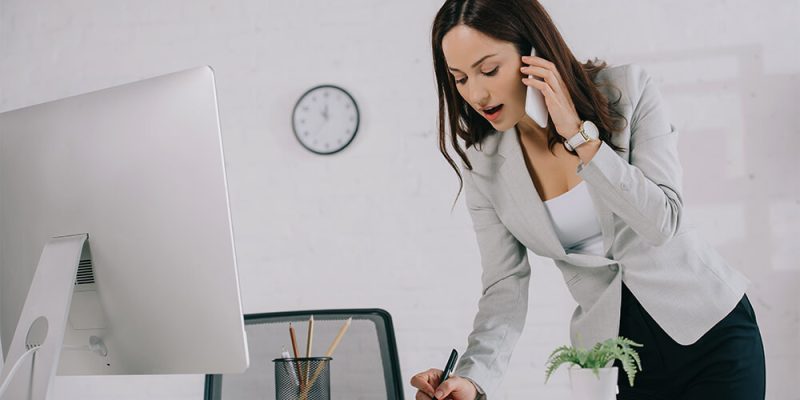 In today's world, business owners and entrepreneurs are always searching for effective ways to streamline all their operations and make workdays productive.
The best way to achieve this is to hire a VA (virtual assistant). VAs are remote assistants who work remotely and can streamline your business and life in the following ways:
1. Improved Productivity
A remote assistant may handle time-consuming tasks, letting you concentrate on other vital aspects of your life and business. You may delegate tasks, such as scheduling appointments and responding to emails, freeing up time to concentrate on revenue-generating activities.
2. Boost Efficiency
Entrepreneurs and businesses deal with numerous non-activities, such as data entry, scheduling meetings, internet searches, sending newsletters/emails, and dealing with customer queries.
All these tasks are important but core tasks, which the in-house team should do. You will need a VA to help you manage all these activities.
3. Administrative Work
No one enjoys administrative work, including data entry, scheduling, and filing. But because these admin tasks are simple, a customer service virtual assistant will take the load off. Even when the administrative tasks are your jam, you will need the services of a VA. This is especially true if the workload has increased.
4. Minimized Costs
Hiring a remote assistant leads to significant cost savings. As VAs often work remotely, you will eliminate costs related to in-house workers, like benefits, equipment, and office space. This doesn't help you minimize the costs. It also redirects resources toward the growth of a business.
5. Scale Your Support
If the needs of your business flow and ebb throughout, remote services are a cost-effective solution because it is very easy to scale up and down. During busy seasons, you may quickly double the number of hours of VA support you get.
6. Travel Planning
If your executive staff often travels for business purposes, a VA will help with their traveling plans, including ensuring necessary documents are in order, booking hotels/flights, and arranging transportation. You get time to concentrate on decision-making and high-level strategic thinking by delegating all these tasks to a VA.
7. Handle Remote Anxiety
A data analyst remote employee helps to develop a proper organization system framework, which fits your business best. By setting up a workplace covering file sharing, project management, and time-keeping, a VA will help maintain structure and order in your workflow.
8. Establish an Online Presence
Every business must have a solid online presence, including on LinkedIn, Facebook, Twitter, and website. All these platforms should be updated regularly. And the right person to do that is a VA.
9. Save up Energy and Time
A lot of work will eat up your energy and time. As an entrepreneur, you can't afford to waste time. You will have to consider outsourcing accounting services, managing customers, and scheduling appointments with a VA to save up energy and time.
10. Control Your Schedule
Among the key reasons you will need to hire a VA is to have control over your schedule. As an entrepreneur, you are liable for a lot of things. And VA is the only one who may help you control your schedule.
Final Remarks!
Hiring a good VA will help you outsource some tasks. You may trust a VA to handle all administrative tasks competently, like scheduling to get more time to concentrate on other business operations.