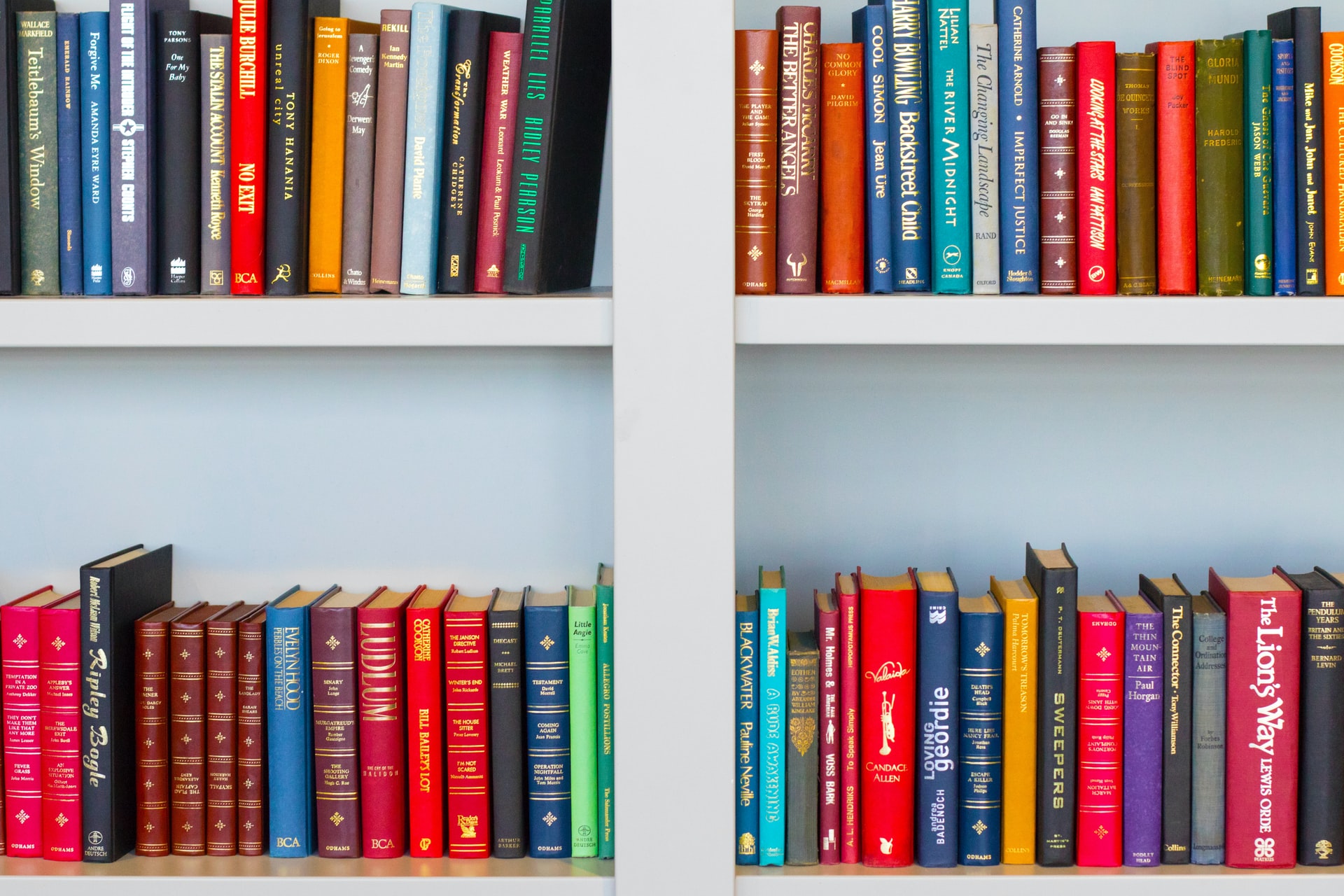 As a fantasy lover, I am always on the lookout for great fantasy books to read. But the sheer number of fantasy novels available in print or digital form can be overwhelming. A search on Amazon for fantasy books will turn up over 60,000 results.
It can also be tough to know which books will be the most worth your while—you don't want to fork over your hard-earned cash and take up precious shelf space with a dud, after all. Luckily, there are several fantastic blogs and websites that will help you to find your next great fantasy read.
As you may have guessed from its name, Fantasy Book Review is dedicated to "reading and reviewing the very best fantasy books for both children and adults (both young and old)." Each review includes a rating out of 10 and an in-depth analysis of the book. If you click on the reviewer's name at the bottom of the review, you can see their profile where each reviewer shares their three favorite authors, books, and films. This is incredibly helpful since it allows you to look for books rated highly by reviewers who share your tastes.
The site also includes lists of recommended fantasy books for children, young adults, and adults, as well as lists of the best books from each year and best fantasy book series. Their "Hidden Gems" list is particularly great since there you'll find more than just Harry Potter, The Lord of the Rings, and the other usual suspects.
2) Amazon
As mentioned earlier, Amazon has a wide selection of fantasy books. The main page shows you titles that are bestsellers, top rated, "Most Wished For", and featured deals. You can search for books by several categories including Alternate History, Epic, and Magical Realism. One nifty feature is that you can use the left sidebar to narrow your search by those that have won awards like the Eisner, Hugo, and National Book Awards.
Amazon allows you to sort results by Average Customer Review, so you can see the best-rated titles in your category. You can read through a book's reviews to help you to get a sense of which one you'd like to read. It is important to remember, though, that your average Amazon customer is likely to be a lot less impartial than an experienced book reviewer. So you should always take these reviews with a grain of salt.
Unlike Fantasy Book Review, the BiblioSanctum reviews more than just fantasy. Here you can find reviews of all types of speculative fiction, graphic novels, and more. The website is run by a group of three "proud moms, geeks, gamers and bibliophiles".
The BiblioSanctum works on a five-star rating system. On the right sidebar you can search reviews based on the number of stars and also by categories like Coming of Age, Dragons, and Military Fantasy. In addition to lengthy, insightful reviews, the BiblioSanctum also offers interviews with and guest posts by various authors.
Fantasy Literature offers reviews of fantasy and science fiction books and audiobooks, with the tagline, "Life's too short to read bad books". The site has been around since 2007 and offers many insightful reviews. If you look under "FanLit Faves", you can click on "We Love This!" to see the reviewers' favorite recent books.
Like the BiblioSanctum, Fantasy Literature uses a five-star rating system and you can search by the number of stars. The site also includes "Favorite Books" lists from each year dating back to Fantasy Literature's founding in 2007. A fun feature for budding authors is a Random Fantasy Novel Title Generator that might give you a jumping off point for your own story.
Author and editor Sarah Chorn has been running this speculative review blog for over a decade. Chorn uses a five-star system as well and her reviews are always thoughtful and well-written. It is intriguing to get the perspective of a writer and editor—her experience enables her to offer unique insights into each author's writing style and character development.
Marc Aplin started Fantasy-Faction in 2010 as a "way to geek out about the fantasy books he'd discovered". Unlike a lot of other such book websites, this one also reviews self-published titles. In addition to reviews, Fantasy-Faction also features guest posts, author interviews, and articles about writing.
The site has a really fun forum as well where you can discuss fantasy books and authors with others—this is another great place to get book recommendations. You fantasy writers out there will also enjoy themed writing challenges, monthly writing contests, and self-publishing discussion.
Kirkus Reviews is a book review magazine that dates all the way back to 1933. A starred review from this publication can help an author's novel skyrocket to bestseller status. The magazine's reviewers are seasoned pros who know a good book when they see one. Thanks to the wonders of technology, you can now visit their "Discover Books" page and search through Science Fiction & Fantasy reviews. You are able to filter the results by subgenres like Epic Fantasy, Paranormal Fantasy, or just plain General Fantasy. You can also sort the results by Popularity or Release Date.
The only rating Kirkus uses are single stars for their favorite books, and they don't offer many of those. (You are able to filter your search to "Kirkus Stars Only" if you like.) Each review begins with a single sentence that boils down the reviewer's opinion, followed by a longer paragraph which summarizes and reviews the work. These reviews are extremely helpful when it comes to deciding what to read next—this magazine has survived for so long for a reason.
The Fantasy Hive is a fantasy lover's wonderland. They've got book reviews, author interviews, features, games, serial fiction, and plenty more. Their tagline, "Fantasy, together", represents the site's goal to "unify fans of speculative fiction through shared enthusiasm and appreciation of the genre". Lengthy book reviews give you a very detailed look at each novel that helps a lot when it comes to deciding which one to read. Some of the reviewers also do video reviews, which are a lot of fun to watch.
The site is also chock full of writing advice, including a whole section on worldbuilding. You can find an amusing advice column called "Ask the Wizard" and a slew of articles about fantasy tabletop games. This is a great place for not just book recommendations, but to feel a sense of community with other fantasy lovers.
Though it is called the Fantasy Book Critic, this website covers all genres that fall under the umbrella of speculative fiction. In addition to book reviews, you can also find author interviews and book giveaways. The Fantasy Book Critic has reviewed over 700 books, which are organized in an index alphabetically by author. One bonus is that most of the reviews link to a sample chapter or two of the book.
10) Goodreads
When a lot of people think of looking for book reviews online, they think of Goodreads. The site is very easy to navigate and opens you up to a whole world of ratings and book reviews. On Goodreads' Fantasy page you can find newly released titles, giveaways, and this week's most read books.
Goodreads also has great lists like "Most Interesting Magic System" and "Books with Angels, Gods, or Demons" that will help you to find exactly the type of book you like to read. "Hidden Gems: YA-Fantasy Novels" features little known YA fantasy novels with fewer than 10,000 Goodreads ratings so you can discover your diamond in the rough.
But always remember that like Amazon, the reviews written on Goodreads don't come from seasoned book reviewers; they could be written by anyone. So you should keep an eye out for biases. And you don't have to rely just on one source like Goodreads—once you have a book in mind, you're free to check any other site on this list to see if the reviewers agree. Once you land on something, you're sure to be off on a satisfying magical adventure.
Author's Bio: Jillian Karger was born in Ohio but has lived in and around New York City for over a decade. Since graduating from NYU in 2009, Jill has had a long string of jobs doing things like scouting books to be adapted for film and researching trivia questions for "Who Wants to Be a Millionaire".
Follow her blog posts about books and writing advice, read books and publish them for free at: https://www.fictionate.me.